Future of Finance Work: Survey of 1,000 Finance Professionals
YOUGOV X SPENDSESK
Two years on from the early pandemic, most countries have gone "back to normal." But digital transformation is still a work in progress.
Is remote work here for good, or is this experiment over? And what should companies expect as they hire and nurture financial talent?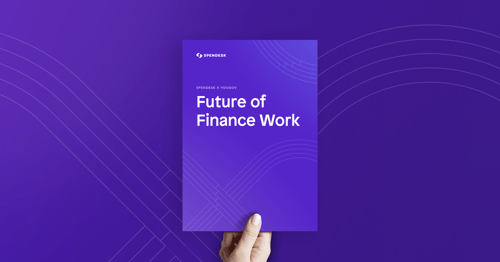 This survey asked more than 1,000 finance professionals from France, Germany, and the United Kingdom for their views on a range of flexible work topics.
KEY INSIGHTS FROM THIS REPORT
The majority of finance workers are happy with their remote work conditions

1/3 believe their company's digitalisation efforts fall short

78% of respondents want to explore a four-day work week, but only 11% say their companies might consider it

Only 30% of companies plan to increase salaries to match inflation





Download the report to see all this, and much more